Ministerial visit to IMM rehabilitation sites of hydroelectric plants in the Comoros Islands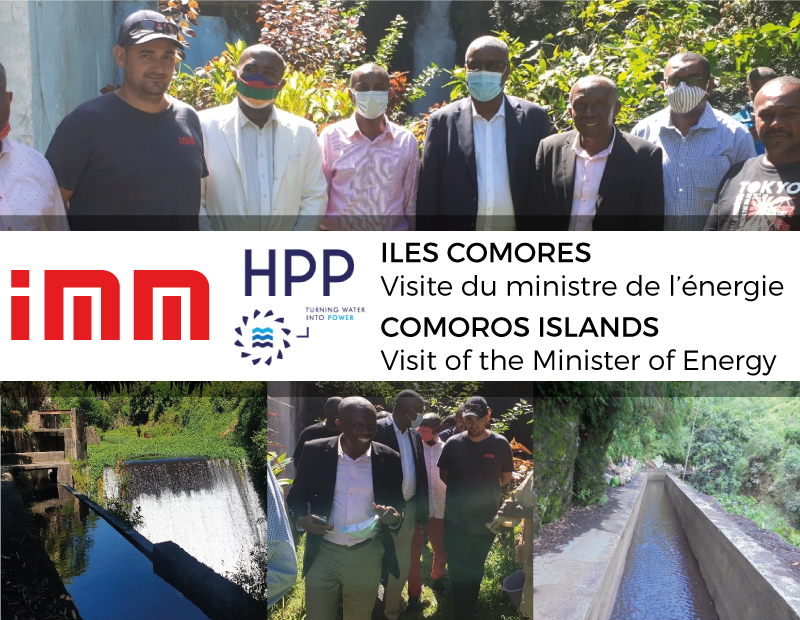 On June 18, 2020, Mr. HOUMED M'SAIDIE, Minister of Energy, accompanied by EDA management, visited the two sites in Anjouan where IMM began in partnership with HPP the rehabilitation of the hydroelectric plants.
The Minister was pleased to note the progress of the work and recalled how important it is that electricity remain no longer an obstacle to the development of the Comoros Islands.
He also congratulated the consortium IMM – HPP for their commitment to develop renewable energies in Africa.