IMM in a nutshell
IMM IS AN INDEPENDENT EPC CONTRACTOR FOR POWER PLANTS WITH REFERENCES IN 18 COUNTRIES IN AFRICA AND ACTIVE ON THE WHOLE AFRICAN CONTINENT.
Founded in 1984, IMM has installed about 1.000 MW of power generation capacity across West and North Africa.
The countries where IMM is particularly active are: Algeria, Burkina Faso, Mali, the Republic of Djibouti, Mauritania, Guinea Bissau, Benin, Cameroon, Chad, Sao Tome, etc.
IMM's main characteristic is a team of engineers and project managers with high technical skills in phase with a practical mind, close to our customers, used to the specificities of African projects and cost sensitive.
Driven by customer's satisfaction, IMM's strategy focus on unusual projects in terms of location, delays, technical solutions and environments, and requiring deep experience to fulfil the needs of its customers and find solutions to their constraints.
Today, IMM has a comprehensive list of references in Power Generations Plants, most of which consisting of full turnkey assignments. As quality improvement of our projects and services is the heart of our activities, IMM has been certified ISO 9001 in 2013 and ISO14001 in 2015.
As a responsible and recognized EPC contractor, we are proud to be a first-choice partner providing advanced technical quality, meeting very short deadlines, offering the optimal price and meeting the highest safety and environmental standards.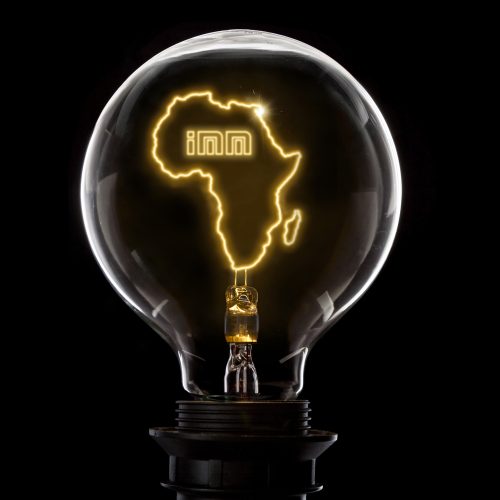 Our History
Since thirty-five years, IMM strives to provide solutions to secure Power Generation in Africa and structures its own organization to better serve its customers.
1984
FOUNDATION
Founded in 1984 I.M.M. provides erection services on industrial sites in various African countries.
1985
Africa
Gradually IMM specializes in Power Plants and increase his expertise by designing and implementing complete systems and delivering entire turnkey power plants projects. The first partnerships are started with major engine manufacturers, as well as long-term relationships with major electrical utilities in North and West Africa.
1988-2010
GROWTH AND CONSOLIDATION
Progressively, IMM becomes a major player in the construction of Power Plants in this part of the world. Leveraging experience, the new assignments and delivered projects become bigger and bigger.
2010
TRANSITION AND DEVELOPMENT
In the early 2010s, the original founders of IMM decide to gradually hand over their responsibility. In 2013, the new management team takes the lead of the company, pursue its development and structure the operations.
2013
ISO 9001 CERTIFICATION
In the context of its structuration, IMM is certified ISO9001 in November 2013 at the first audit.
2014
AWARD OF A PROGRAM OF EIGHT POWER PLANTS IN ALGERIA
Pursuing on a 20 years relationship, the Algerian public Company Sonelgaz awards IMM with a contract for the execution of eight power plants located in the south of the Country.
2015
ISO 140001 CERTIFICATION
Always concerned about its environmental footprint, IMM is certified ISO 14001 at the first audit.
2017
RENEWABLES AND DIVERSIFICATION
Through its project mastering and in accordance with its customer needs, IMM enters the renewables market with solar and hydro power plants. In 2017, the first consortium is signed for a common proposal with Andritz Hydro, one of the world leading hydro turbine manufacturer.
2018
FIRST HYDRO PROJECT<br /> AND PRÉQUALIFICATION FOR HYBRID AND SOLAR PROJECTS
In 2018, IMM in partnership with the French hydro turbine manufacturer HPP is awarded its first hydro project for the rehabilitation of three plants in Comores Islands, in the Indian Ocean.
In parallel, IMM is prequalified for several solar and hybrid projects.
Each client is unique, its power generation needs are specific and his environment is particular. Our solutions are perfectly adapted to our client's need and are highly flexible to better meet the customer expectations, its budget and deadlines.
We are keen on establishing a strong relationship with our customers, a partnership founded on empathy, transparency and technical quality, with respect for our commitments as a base of our relationship.
Achieving our objectives in terms of time and performance requires efficient collaboration with our engines or turbines partners/suppliers, always with the same concern for quality.
Responsiveness, reliability, adaptability, availability, quality, competitiveness, flexibility, service and costs are our leitmotiv.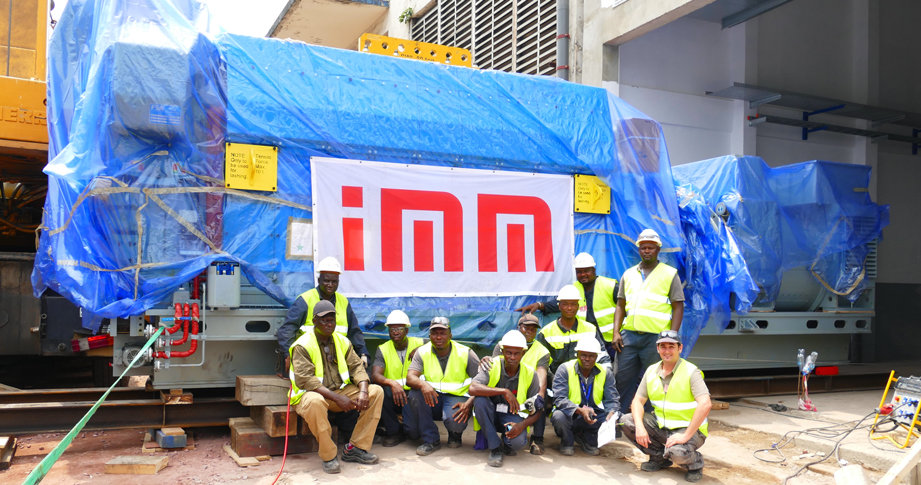 Our strengths
With more than 35 years of presence in the power generation market in Africa, IMM can rely on strong assets to achieve its missions:
Quality and Environment
In order to deliver the projects and services in accordance with its commitments, IMM has set up a structure allowing optimized monitoring of each phase of its operation, as well as a constant and progressive capitalization of its skills and resources.
IMM is ISO 9001 certified since 2013 and ISO 14001 since 2015, and ISO45001 since 2020.